Best of live music and concerts! Rock, country, EDM, pop music and more!
Featured in Fort Lauderdale
Find Live Music in Fort Lauderdale
Fort Lauderdale Live Music Events
Mondays with Mel Williams
on Monday, 22 Apr, 6:00 PM
at Gatsby's Joint
Come to Gatsby's Joint and experience live music and great specials for Monday with Mel Williams! From 5 to 7 pm Happy Hour will include $4 house wine, beer and well drinks, $8 signature cocktails and various food specials. From 6 to 10 pm listen to live music from Mel
James McCoy Live at Gatsby's Joint
on Tuesday, 23 Apr, 7:00 PM
at Gatsby's Joint
Join Gatsby's Joint for Two for Tuesday's specials and live music from James McCoy from 6 to 10 pm. Gatsby's is a 1920's speakeasy-style restaurant and bar serving up a cozy
Band & Barbecue Live Reggae and Pop Music Every Wednesday, Fort Lauderdale
on Wednesday, 24 Apr, 7:00 PM
at ifrolix lounge
Let us have a fun time, great live music, DJ mixing your favorites with barbecue style food and drinks. Admission FREE, Starts at 7pm, See you there.
DA SING OFF
on Thursday, 25 Apr, 7:00 PM
at Gigis Music Cafe
Date And Time Thu, Apr 25, 2019, 8:00 PM – Fri, Apr 26, 2019, 12:00 AM EDT
Respek the Mic!
on Thursday, 25 Apr, 7:30 PM
at Next Door at C&I
CALLING ALL ARTISTS AND PERFORMERSJoin us and engage in our community's creative culture with a night full of music, poetry, comedy and much more.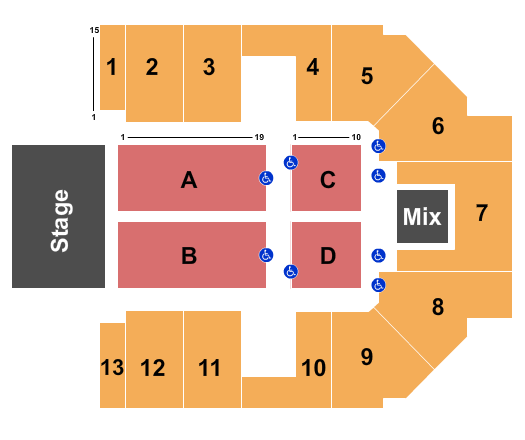 Whitesnake
on Thursday, 25 Apr, 8:00 PM
at Hard Rock Event Center At The Seminole Hard Rock Hotel & Casino
2nd annual Blue Jeans White Top
on Friday, 26 Apr, 7:00 PM
at Hollywood Live Restaurant & Lounge
Promo Artibonite presents his second annual Blue Jeans White Top with Klass, Vayb and Isemylee, Party will be host by  Tjoel TG, Half time by DJ Weeked and DJ Fridom. 
Fort Lauderdale Live Music News & Articles