When it comes to finding a great Spring Break destination, it's hard to beat a place like Fort Lauderdale.  With a vast assortment of everything from beautiful beaches to vibrant nightlife, Spring Break in Fort Lauderdale will easily provide a great time you won't soon forget.
If you're looking to get outside and have some fun in the sun, Fort Lauderdale's beautiful beaches - including Deerfield Beach and Pompano Beach - are some of the best in the state and make for a great Spring Break setting.
Cool off from the sun with a drink at some of the best Fort Lauderdale Beach bars including McSorleys Beach Pub, Bu's Beach Bar, and Fat Tuesday Beach Place.  Head out for great cocktails, live music, daily specials, and more.
When the sun goes down, Spring Break in Fort Lauderdale turns into an huge celebration throughout various bars, clubs, and other nightlife in the city.  For one of the best Fort Lauderdale Beach Bar experiences, check out the 20,000-square-foot Exit 66 where you can relax in their outdoor pool or kick back at one of their five different themed rooms.
Located right next door to Miami and a short, day drive from Florida college cities like Tampa, Orlando, and Tallahassee, Fort Lauderdale will be a top destination for college students during Spring Break 2013.  Imagine; partying the day away, relaxing in a comfortable, beachfront hotel, and soaking in the warm waters off the Florida coast; definitely a nice change of pace from the school routine.
Sound fun?  For more information on Spring Break in Fort Lauderdale, check out our comprehensive Spring Break guide at 954area.com/springbreak.
Comments
Related Posts in Fort Lauderdale Spring Break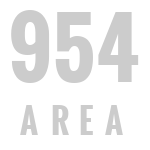 2013 Spring Break in Fort Lauderdale | Events, Nightlife